I HAVE TOLD YOU MANY TIMES ON MY BLOG AND ON MY WEBSITE: DANIEL 11:40-45 INTO CHAPTER 12, IS A KEY TO END TIME BIBLE PROPHECY.
THERE MUST COME A "KING OF THE SOUTH" SPEAR-HEADED BY EGYPT!
THE NEWS TODAY FROM BBC IS:
Arab League agrees to create joint military force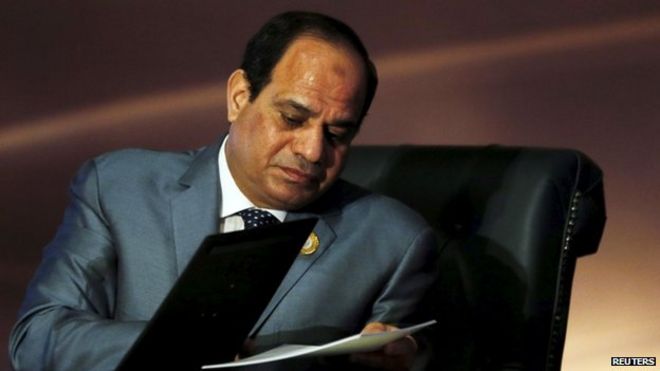 The heads of Arab League countries meeting in Egypt have agreed to create a joint Arab military force.
The League has been meeting in Sharm el-Sheikh amid a crisis in Yemen and the threat of jihadists who have made major gains in Iraq, Syria and Libya.
However, establishing the make-up and remit of the force could take months, analysts say.
A 10-nation, Saudi-led coalition is currently carrying out air strikes against rebels in Yemen.
The strikes are in support of President Abdrabbuh Mansour Hadi, who fled after gains by the Shia Houthi rebels.
Correspondents have described the conflict as a proxy war between Sunni Arab nations and Shia Iran.
'Voluntary force'
Egyptian President Abdel Fattah al-Sisi said: "The Arab leaders have decided to agree on the principle of a joint Arab military force."

Analysis: Alan Johnston, BBC Middle East analyst
Like everyone else, President Sisi sees plenty to worry about as he looks across the Middle East. He describes the growing threats to the region as "unprecedented".
Unsurprisingly this military man loudly advocates military solutions. And now he has got agreement on the principle of establishing a joint Arab military force.
We are yet to see what this might look like in detail. And there will be plenty of sceptics.
In an area as sensitive as military intervention, how much real coordination might be possible across an Arab world that is so often so easily divided?
But perhaps things are changing a little. Even as President Sisi spoke, exactly the kind of action he wants to see was unfolding. A Saudi-led joint Arab force - which has come together surprisingly quickly and easily - was striking at Houthi rebel targets in Yemen.

The Arab League will work with military representatives of its members to organise what has been described as a voluntary force.
Analysts say it is unlikely all 22 members will join the proposed force.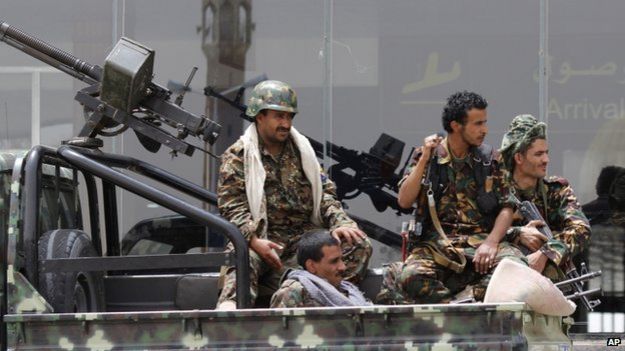 Egyptian officials quoted by Associated Press said the force would comprise some 40,000 elite troops, supported by war planes, naval vessels and light armour.
The creation of the joint force has long been floated within the League but has never been realised.
There has been no indication such a force would de deployed in the Yemen conflict.
However, Arab League chief Nabil al-Arabi said the Saudi-led offensive against the Houthis would "continue until the militia withdraws and surrenders its weapons".
He added: "Yemen was on the brink of the abyss, requiring effective Arab and international moves after all means of reaching a peaceful resolution have been exhausted to end the Houthi coup and restore legitimacy."
Saudi Arabia says the Houthis are backed by regional rival Iran - something the rebels deny.
..........
ALL THE YOUTUBE PROPHETS HAVE BEEN AND ARE, WAY OFF THE MAP WHEN IT COMES TO BIBLE PROPHECY. IT SEEMS THEY HAVE CUT OUT OF THEIR BIBLES DANIEL 11:40-45. BUT THIS PASSAGE MUST COME TO PASS BEFORE JESUS CAN RETURN. A "KING OF THE SOUTH" LED BY EGYPT MUST COME INTO BEING. TODAY THE BEGINNING OF THIS PROPHECY IS STARTING. THE BIBLE DOES NOT TELL US WHY IT FORMS, ONLY THAT IT WILL. THE BIBLE DOES NOT SAY HOW LONG IT WILL BE IN EFFECT UNTIL IT "PUSHES AT" THE "KING OF THE NORTH" - A RESURRECTED HOLY ROMAN EMPIRE IN EUROPE. SO DON'T JUMP OFF AND THINK THIS WILL ALL HAPPEN IN A FEW YEARS..... IT COULD BE MANY YEARS BEFORE IT IS FULFILLED. CERTAINLY EUROPE FORMING INTO A GREATER MILITARY POWER WITH THE ROMAN CATHOLIC CHURCH RIDING THIS EUROPE BEAST; THE LAST RESURRECTION; THE 7TH RESURRECTION, OF THE HOLY ROMAN EMPIRE, WILL YET TAKE SOME YEARS TO FORM, AND BE READY TO FULFIL END TIME PROPHECY AND THE BOOK OF REVELATION. BUT PROPHECY IS FORMING, IS MARCHING ON! IT IS ONE MIGHTY HUGE TRUTH TO PROVE GOD DOES EXIST, AND YOU ARE SEEING EVENTS FORMING THAT GOD FORETOLD THOUSANDS OF YEARS AGO..... IT IS RIGHT BEFORE YOUR EYES, IF YOU WILL BUT LOOK AND SEE. GOD HAS SAID HE WILL DO NOTHING BUT HE WILL FIRST PROCLAIM IT THROUGH HIS SERVANTS. YOU WHO HAVE BEEN READING AND STUDYING FROM MY WEBSITE SINCE IT WAS FIRST FORMED IN 1997, OR WERE READING MY STUDIES SENT OUT IN THE MAIL IN MY "TRUTH OF THE MATTER" PUBLICATION FROM 1987 TO 1994; YOU WILL KNOW I HAVE TOLD YOU THE END OF THIS AGE AND JESUS' RETURN WILL NOT COME TO PASS UNTIL DANIEL 11:40-45 IS FULFILLED. THIS INCLUDES A COMING "KING OF THE SOUTH" OF ARAB NATIONS WITH EGYPT AS SPEAR-HEAD.
TODAY IS THE BEGINNING OF THE FORMATION OF THE KING OF THE SOUTH!!
MOST WILL NOT REALIZE THE IMPORTANCE AS TO WHAT THESE ARAB NATIONS ARE UNDERTAKING. BUT EVENTUALLY IT WILL EFFECT THE WHOLE WORLD; THE BOOK OF REVELATION WILL COME TO PASS; THE GREATEST TIME OF TROUBLE TO EVER COME ON EARTH, WILL COME, AND WITH IT THE END OF THIS AGE AND THE RETURN OF JESUS CHRIST, TO RULE THIS EARTH FOR 1,000 YEARS; TO BRING AN AGE OF PHYSICAL, MENTAL, AND SPIRITUAL TRANSFORMATION; TO BRING THE RESTITUTION OF ALL THINGS; WHERE THE LAW OF GOD SHALL GO FORTH FROM ZION, AND THE WORD OF THE LORD FROM JERUSALEM; WHEN THE KNOWLEDGE OF THE LORD WILL COVER THE EARTH AS THE WATERS COVER THE SEA BEDS!
GOD SPEED THAT DAY!!
..........